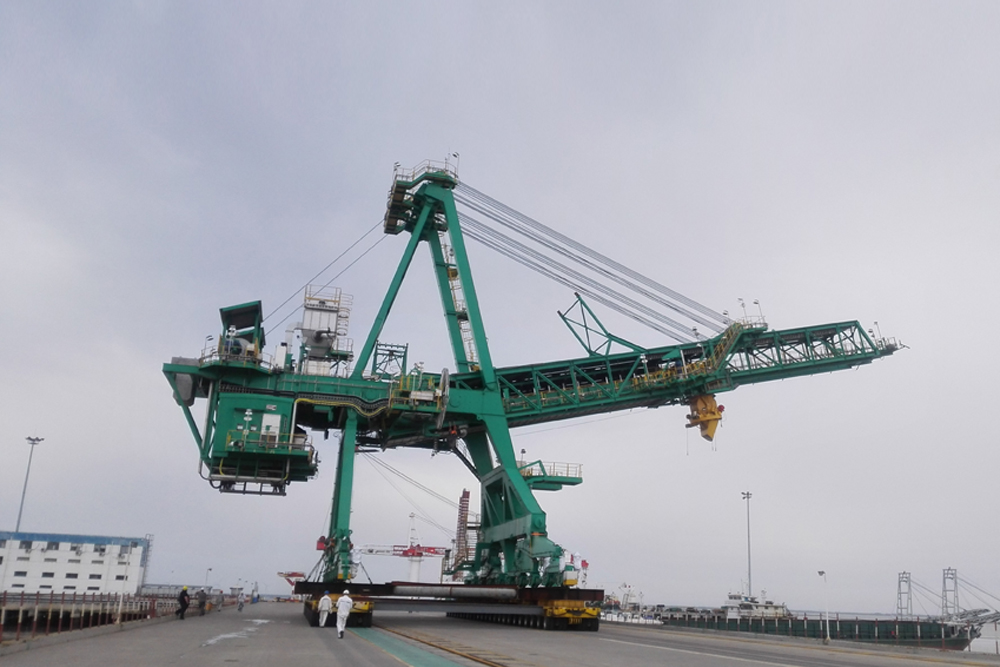 The GML series ship loader is mainly used for continuous loading operation of bulk cargo, which is mobile ship loader with 3 types of installation methods can be chose.
Reference
Details
Parameter
Feature
Balikpapan Coal Terminal (BCT)
Handling material:coal
Capacity:4000TPH
Weight:270T
Applicable vessel: 15000dwt-120000dwt
More Details
Genma GML series mobile ship loader is mainly used for continuous loading operation, with capacity ranges between 500-6000TPH, which is more flexible and easy to move.

3 types of installation
-Railway
-Arc-swing
-Linear swing
Capacity ranges between 500-6000t/h.
•Flexibility: various materials can be handled, such as coal, mineral, cement and grain etc. Multiple structure, power supply and lighting system options provided.
•Optimized control system and structure: excellent PLC program development ability ensures optimized controlling methods. Developed hydraulic drive technology and lubrication system ensures higher efficiency and less maintenance needed.
•Efficient and low noise: boom stretching and luffing, slewing and gantry travelling lead to wider working range. Telescopic chute equipped with slewing throwing device further enhances the working efficiency. The variable-frequency boom conveyor can flex and control the conveying quantity. PLC electric-control and wire controller system, reliable and low-noise.
•Environmental & energy-saving: less installed power and energy consumption. The conveyors adopt soft starters which can save cost and meet the demand of energy controlling. Flexible telescopic chute installed with wear-resistance and dustproof features. Dry fog dust suppression or negative pressure dry dust removal system can be choosed based your condition.